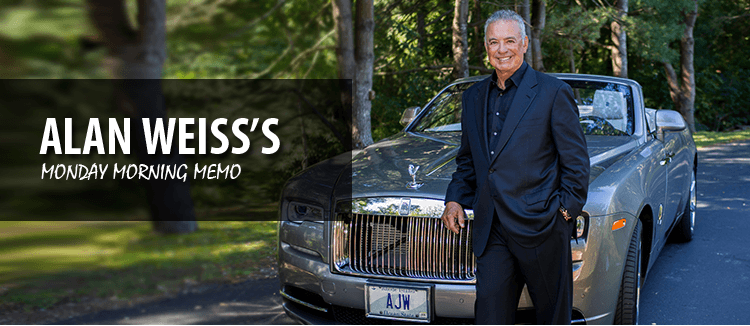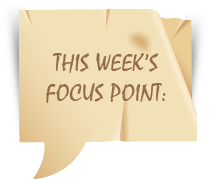 Mother's Day was yesterday in the US, though the occasion is celebrated in scores of countries on various dates. It began here in 1908 when Anna Jarvis chose to celebrate the work her mother, Anna Reeves Jarvis, had done as a peace activist caring for the wounded in the Civil War. Her daughter was later upset that Hallmark Cards and others had begun to commercialize the holiday.
I love delving into the reasons for things, whether it's Labor Day, or the phrase "big wigs," or why you call a group of crows a "murder." I've applied the same curiosity to my consulting work with Fortune 500 firms and my coaching work with entrepreneurs globally. I've found some interesting dynamics result.
One is that sometimes "there's no sound reason for it, it's just our policy." (I am not making this up.) Sometimes it's a reaction to effect without searching for a cause. (I just project louder because the microphone is always scratchy.) If you follow a Gaussian Curve, you'll find that possibilities rise and fall based on likely causes, not mindless adherence to ritual. I can see what's taking place, but I want to know why.
My point is that Mother's Day had a very strong original purpose, as do many things with the durability to last in a fungible society. I like to know the reason for things. It tends to create more meaning than a day off or a Hallmark Card can.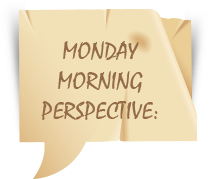 Nothing in life is to be feared, it is only to be understood. Now is the time to understand more, so that we may fear less. —Marie Curie
Master Class: An advanced experience for accelerating business growth, reducing labor, and creating powerful branding. We're at Castle Hill Inn in June, a gorgeous property. Very limited participation with a group of high-flyers: https://www.alanweiss.com/growth-experiences/the-master-class-workshop/
Thought Leadership 2017: Our eighth annual event, featuring Harvard's Dan Gilbert, he of 15 million TED views, on happiness. We have two seats remaining for this 2.5-day event of discussion, challenge, and learning of the way to establishing and sustaining thought leadership: https://www.alanweiss.com/growth-experiences/2016-thought-leadership-seventh-annual-conference/
Million Dollar Consulting® Growth Access: I've just changed the access fee to all of my work captured in text, audio, video, workshops, and electronic means to $2,500 for lifetime access (your lifetime, not mine!). Think of watching In the Buyer's Office just before you enter a buyer's office, or listening to How to Ask for Referrals just before you call for a referral! And we add to this treasure trove through the year. It's about $75,000 of experiences, workshops, products, and subscriptions. https://www.alanweiss.com/store/online-learning/alans-million-dollar-consulting-growth-access/
2018 Million Dollar Consulting® Convention: This is in Boston in April. Almost 60% of the Chicago participants signed up in advance to guarantee their seats two weeks ago. There's nothing else like this, 2.5 days of accelerated learning, great speakers, networking with global colleagues, and business growth. You can save 60% if you register this month: https://www.alanweiss.com/growth-experiences/million-dollar-consulting-convention-2018/
Very Special: Here's an unusual opportunity. I'm holding an event in Boston for a full day on September 8 on my book Million Dollar Maverick. It is for the original mutli-volume purchasers, but you can participate for just $750! Also, on October 19-20, I'm conducting two days on general entrepreneurialism and business growth in New York for one of my special groups, but you can attend both these days for $1,400. Write me for details at alan@summitconsulting.com.