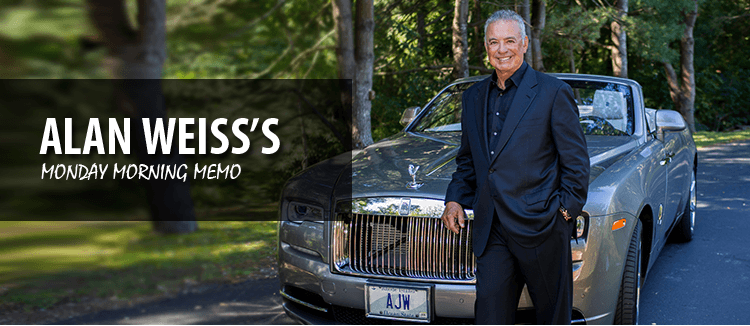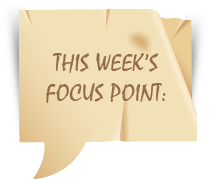 I'm on a Delta flight from Boston to Atlanta a few years ago, and the first class service is even better than usual. And, I notice the guy across the aisle is getting even better service than I am! And there are three flight attendants in first class, with 12 seats. So I ask one of them, "Is that a Delta executive?" It turns out he's the CEO. Then I'm told he's spending the week on the planes taking various routes to evaluate the service!
I said, "You know he's here, he's in first class, you're treating him like royalty, and he's evaluating the service?!" I leaned over, introduced myself, gave him some feedback about the airline, and suggested he fly coach and not announce his plans if he really wanted to learn something. I once found a car behind the first class car on Amtrak, which never happens. When I inquired, I was told the CEO of Amtrak wanted to learn about the service, so his private car was attached to the train! I stopped him in the aisle to chat, and he invited me to his private car.
If executives want to learn about their business, they should shop it incognito or through third parties. Instead, we have these dreadful surveys and "this call may be recorded for quality purposes"—right. Stop asking people what they experienced and start experiencing it yourself—but the way they do. I told a CEO once that he was unreachable by customers. He vehemently denied it. I took him into a conference room, found an outside line, and told him to contact himself. He couldn't. My retainer was extended.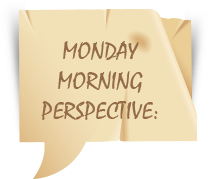 Always keep in mind the old retail adage: Customers remember the service a lot longer than they remember the price. — Lauren Freedman
Thought Leadership 2017: Our eighth annual event, featuring Harvard's Dan Gilbert, the man with 15 million TED views, on happiness. We have one seat remaining for this 2.5-day event of discussion, challenge, and learning of the way to establishing and sustaining thought leadership: https://www.alanweiss.com/growth-experiences/2016-thought-leadership-seventh-annual-conference/
There is no other conference where you can discuss issues in an intimate setting and over a meal with people of this stature.
Million Dollar Consulting® Growth Access: I've just changed the access fee to all of my work captured in text, audio, video, workshops, and electronic means to $2,500 for lifetime access (your lifetime, not mine!). Think of watching In the Buyer's Office just before you enter a buyer's office, or listening to How to Ask for Referrals just before you call for a referral! And we add to this treasure trove through the year. It's about $75,000 of experiences, workshops, products, and subscriptions. https://www.alanweiss.com/store/online-learning/alans-million-dollar-consulting-growth-access/
2018 Million Dollar Consulting® Convention: This is in Boston in April. Almost 60% of the Chicago participants signed up in advance to guarantee their seats. There's nothing else like this, 2.5 days of accelerated learning, great speakers, networking with global colleagues, and business growth. You can save 60% if you register this month: https://www.alanweiss.com/growth-experiences/million-dollar-consulting-convention-2018/
Master Class A Huge Success: A dozen people focused intensely on moving to a larger stage, creating far higher value and fees, migrating to advisory work for six figures, exerting extemporaneous influence, and much more. I've scheduled another, identical program for December 6-8, later this year: https://www.alanweiss.com/growth-experiences/the-master-class-workshop/ The fee includes lodging at Castle Hill in Newport, meals, and local transportation.