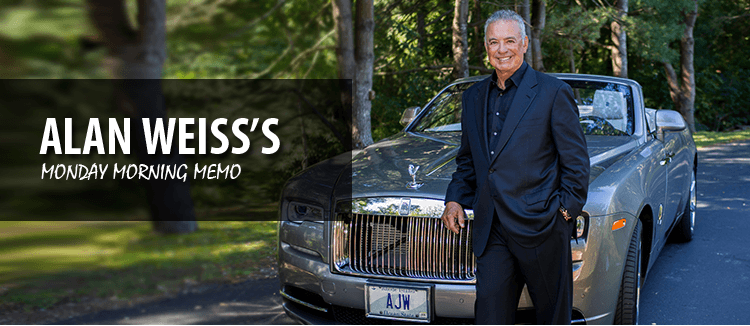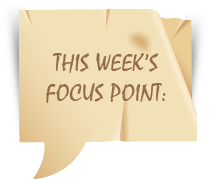 Some people are "looking for 'like' in all the wrong places." If you want to be loved, get a dog. If you want to be liked, go on social media. But the search for affection in place of respect is not a mature pursuit.
I want to be "liked" when I go to dinner with new acquaintances, I suppose, and I'd prefer people not to "dislike" me when they're working with me. But those are not huge goals of mine. I'm happy to allow someone else to choose the wine or when to start the project, but I'm not willing to tolerate ignorance or unethical behavior or, heaven forfend, being bored.
In fact, if my columns, books, videos, audios, workshops, and experiences aren't irritating someone, somewhere, at sometime, then I've had a lousy day. My job is to help people improve, my passion is to make people think, and my joy is not derived from smile sheets, ovations, or popularity awards. I love it when people, in that hackneyed huff, inform me they're cancelling their subscription to my free newsletter (How will I survive?) because they disagree with me. This validates Darwinism to me: Those threatened by ideas are unable to adapt and thus become irrelevant.
I hope that some people will use my work as a chrestomathy, so that we can all evolve into better people. I don't need for you to like me, but as almost all of you know, I do have a dog. Two dogs, in fact.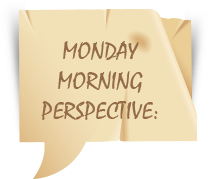 If you set out to be liked, you would be prepared to compromise on anything at any time, and you would achieve nothing. — Margaret Thatcher
New! Evergreen Client Relationships: Join the global sales strategy expert, Colleen Francis, and me, for 1.5 days of intense work on:
Finding and landing ideal clients which possess huge potential for you
Chalking up instant wins to gain credibility.
Making yourself invaluable with TRF (The Reliance Factor) so clients seek you out again and again
Expanding your influence to exponentially grow opportunities within each client unit and site.
Would you like to learn how to develop million dollar clients with which you work over many years? We have, and we'll show you how.
This is a limited attendance experience. AND, we're holding it across from the famous Bacon Bar in Miami! You can attend at a discount if you sign up in the next three weeks: https://www.alanweiss.com/growth-experiences/never-ending-value-evergreen-relationships-lifelong-business/
Million Dollar Consulting® Growth Access: I've changed the access fee to all of my work captured in text, audio, video, workshops, and electronic means to $2,500 for lifetime access (your lifetime, not mine!). Think of watching "In the Buyer's Office" just before you enter a buyer's office, or listening to "How to Ask for Referrals" just before you call for a referral! And we add to this treasure trove through the year. It's about $75,000 of experiences, workshops, products, and subscriptions. https://www.alanweiss.com/store/online-learning/alans-million-dollar-consulting-growth-access/
2018 Million Dollar Consulting® Convention: This is in Boston in April. Almost 60% of the Chicago participants signed up in advance to guarantee their seats. There's nothing else like this, 2.5 days of accelerated learning, great speakers, networking with global colleagues, and business growth. You can save 60% if you register this month: https://www.alanweiss.com/growth-experiences/million-dollar-consulting-convention-2018/
Master Class Reprise: A dozen people focused intensely on moving to a larger stage, creating far higher value and fees, migrating to advisory work for six figures, exerting extemporaneous influence, and much more. I've scheduled another, identical program for December 6-8, later this year: https://www.alanweiss.com/growth-experiences/the-master-class-workshop/ The fee includes lodging at Castle Hill in Newport, meals, and local transportation.