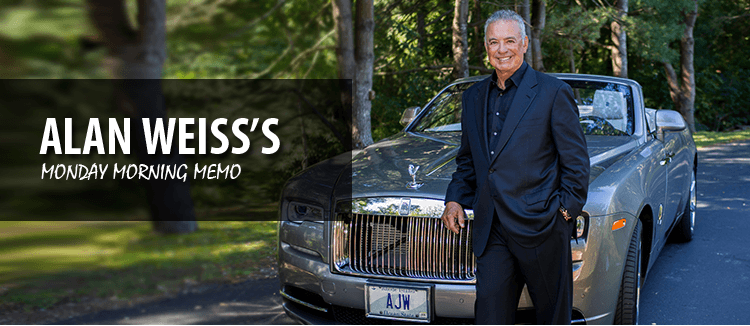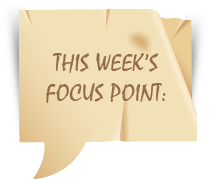 "I'll get back to you." Have you ever heard that insidious phrase, or used it? It can make you splenetic. Imagine if this morning this space said, "No Monday Morning Memo as of yet, I'll get back to you." You might give me the benefit of the doubt, but what if I pulled that again next week? (A reader once told me he was astounded that my Monday Morning Memo reliably appeared every Monday morning! Imagine if you received it on Thursday!?)
Our governor called me a week or so ago and left a message to call her back. This isn't unusual, she wants money for her upcoming campaign, calls major donors personally, and listens to what we feel her priorities should be (mine is support for small business). But when I promptly called her back, I received her voicemail and she never called again. What was a promising, reassuring habit turned into a black eye.
I tell people in my elite coaching program this: "Always obtain a time, date, and action. Never allow 'I'll get back to you'." Commitment and accountability will gain us the benefit of the doubt on the rare occasions we louse up. But if you consistently don't respond promptly, don't meet your deadlines, fail to keep your promises—well, I'll find someone else who can and does.
I think most of you would agree with this, but we cut people too much slack, thus enabling the poor behavior. If you don't think that's true, get back to me.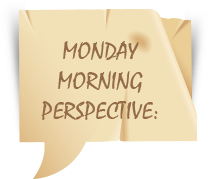 Commitment is an act, not a word. —Jean-Paul Sartre
Thought Leadership 2018: Join me and my very special guest Charlene Li at the spectacular Four Seasons Hotel in Palm Beach along with two dozen colleagues. Ms. Li is one of the most prominent business experts and authorities in the nation, featured in all the major media. She is going to speak to us informally on her career and her views of social media and leadership. This is our ninth year presenting global luminaries in a unique, intimate setting. I have 9 seats remaining:
https://www.alanweiss.com/growth-experiences/2018-thought-leadership-ninth-annual-conference

How to be Outrageous: Super creative marketing expert Mark Levy and I are conducting an experience in New York with outrageous hours, outrageous exercises, an outrageous location, and an outrageous money-back guarantee (if you follow the steps we both agree to in the ensuing two months). This is how to be outrageous and stand out in any crowd all day long, not as a one-off activity. I'm the guy with the $495,000 franchise offer on his site, where the box asks when ordering, "How many?" Limited attendance.
https://www.alanweiss.com/outrageous
Super Global Best Practices: I've gathered the best practices of entrepreneurs, boutique firm owners, solo practitioners, academicians, and authors to create a vibrant day of improved performance that will immediately increase your business results and decrease your labor intensity. I'm guessing people will be rushing out during breaks to change proposals, alter online work, and create new initiatives.
https://www.alanweiss.com/growth-experiences/super-best-practices-experience

Thinking BIG: You can't "think outside the box" if you're still in the box. And any box is too small for any true entrepreneur. Yet you probably don't realize the dimensions of your current, unconscious confinement. Join me for a BIG day in Miami in January to learn how to instantly think in larger terms, be seen in a larger light, and live large.
https://www.alanweiss.com/growth-experiences/thinking-big

Meet Me in Charlotte!: Almost free, $119, for a morning with me and I'm joined by various thought leaders in the afternoon. I'm doing this as a favor, not making a cent, but everyone is invited to come. You can register at the following link and spend time with me for a twentieth of the usual fees.