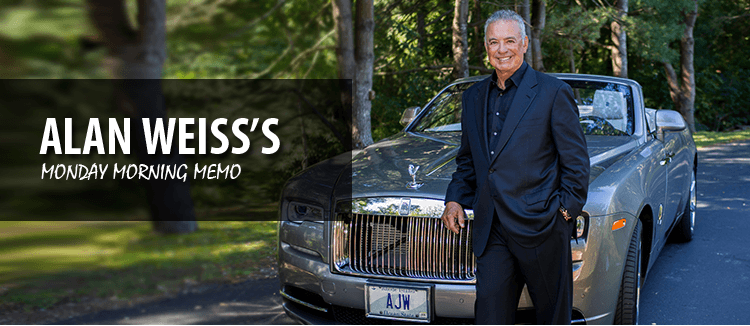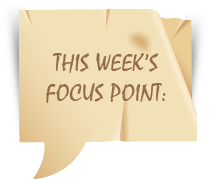 Have you ever looked up and suddenly seen someone you know (or someone famous) on an airplane, or in a lounge, or even on the street? Sometimes it's a schoolmate from ages ago, sometimes a rock star, sometimes a politician. (I was sitting near Henry Kissinger in the Amtrak Club in New York City not long ago.)
But the real amazement is how many of these people we miss by not looking up. We're too often in our own small world, with our noses buried in our phone or our attention captured by some game. The real shock is how many people and situations we're missing.
Many years ago, in an experiment to see if people would really notice UFOs, the Air Force lit up a huge weather balloon when it was over a crowded football stadium during a night game. No one reported it! A family failed to heed three announcements and the stopping of the train the other day and nearly missed getting off in Philadelphia (the next stop was Newark). A kind conductor held the train even though the doors had closed and the next stop had been announced.
Those of us who are often deemed "lucky" or are more opportunistic are simply paying more attention, staying in the moment, eschewing the need to deal with the world virtually when the real thing is all around us.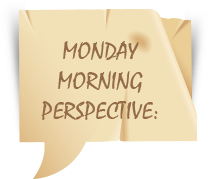 The key to growth is the introduction of higher dimensions of consciousness into our awareness. —Lao Tzu
Thought Leadership 2018: Join me and my very special guest Charlene Li at the spectacular Four Seasons Hotel in Palm Beach along with two dozen colleagues. Ms. Li is one of the most prominent business experts and authorities in the nation, featured in all the major media. She is going to speak to us informally on her career and her views of social media and leadership. This is our ninth year presenting global luminaries in a unique, intimate setting. I have 10 seats remaining:
https://www.alanweiss.com/growth-experiences/2018-thought-leadership-ninth-annual-conference

How to be Outrageous: Super creative marketing expert Mark Levy and I are conducting an experience in New York with outrageous hours, outrageous exercises, an outrageous location, and an outrageous money-back guarantee (if you follow the steps we both agree to in the ensuing two months). This is how to be outrageous and stand out in any crowd all day long, not as a one-off activity. I'm the guy with the $495,000 franchise offer on his site, where the box asks when ordering, "How many?" Limited attendance.
https://www.alanweiss.com/outrageous
Super Global Best Practices: I've gathered the best practices of entrepreneurs, boutique firm owners, solo practitioners, academicians, and authors to create a vibrant day of improved performance that will immediately increase your business results and decrease your labor intensity. I'm guessing people will be rushing out during breaks to change proposals, alter online work, and create new initiatives.
https://www.alanweiss.com/growth-experiences/super-best-practices-experience

Threescore and More the Book: You can purchase this pre-publication, and gain bonuses ranging from free admission to the teleconference above to personal coaching, and even a free workshop seat in May. EXPIRES APRIL 9, TODAY, AT 5 PM EASTERN US TIME. Last chance!