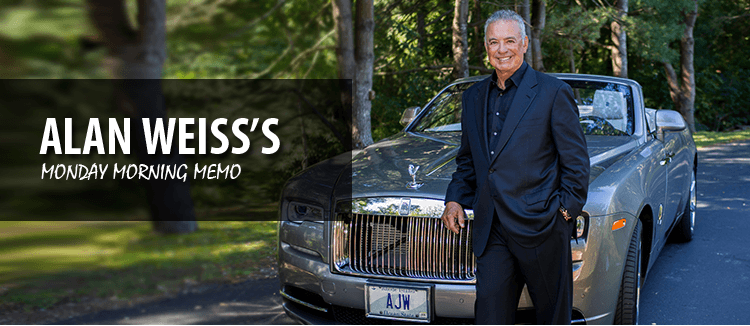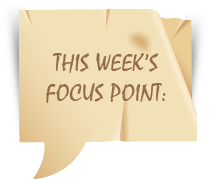 I'm rather famous for asking people, "What's your point?" I don't ask it sarcastically once they've finished a statement, I ask them curiously in mid-sentence because I can't figure out what they're talking about.
This is most often caused by people who feel the rest of us must have "background" in order to understand their issues. As a consultant who has been globally successful and who believes less than a dozen issues represent the angst of 98% of all organizations, I'm not in the mood to be persuaded that the other party has an issue so unique that only "background" can aid in its comprehension. If a UFO landed on your roof, and green men started talking to your dog, I wouldn't need background because there is none that will help. However, most people would want to tell me the breed and name of the dog.
Get to the point. Life is short. I say to prospects, "I can help you." I don't beat around the bush and ask a zillion questions. Why? Because I know I can help them and I feel no need to justify why I feel that way. And if I say that without being prolix, with authority, and with conviction, they don't feel that need, either.
So get to the point. And, by the way, if you're asked a "yes or no" question, answer it with a "yes" or a "no"! Because most people don't. Why not? Because they're busy giving us background.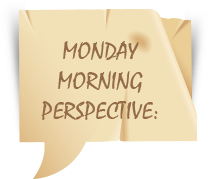 Instant gratification takes too long. —Carrie Fisher
Thought Leadership 2018: Join me and my very special guest Charlene Li at the spectacular Four Seasons Hotel in Palm Beach along with two dozen colleagues. Ms. Li is one of the most prominent business experts and authorities in the nation, featured in all the major media. She is going to speak to us informally on her career and her views of social media and leadership. This is our ninth year presenting global luminaries in a unique, intimate setting. I have 9 seats remaining:
https://www.alanweiss.com/growth-experiences/2018-thought-leadership-ninth-annual-conference

How to be Outrageous: Super creative marketing expert Mark Levy and I are conducting an experience in New York with outrageous hours, outrageous exercises, an outrageous location, and an outrageous money-back guarantee (if you follow the steps we both agree to in the ensuing two months). This is how to be outrageous and stand out in any crowd all day long, not as a one-off activity. I'm the guy with the $495,000 franchise offer on his site, where the box asks when ordering, "How many?" Limited attendance.
https://www.alanweiss.com/outrageous
Super Global Best Practices: I've gathered the best practices of entrepreneurs, boutique firm owners, solo practitioners, academicians, and authors to create a vibrant day of improved performance that will immediately increase your business results and decrease your labor intensity. I'm guessing people will be rushing out during breaks to change proposals, alter online work, and create new initiatives.
https://www.alanweiss.com/growth-experiences/super-best-practices-experience

Thinking BIG: You can't "think outside the box" if you're still in the box. And any box is too small for any true entrepreneur. Yet you probably don't realize the dimensions of your current, unconscious confinement. Join me for a BIG day in Miami in January to learn how to instantly think in larger terms, be seen in a larger light, and live large.
https://www.alanweiss.com/growth-experiences/thinking-big

Meet Me in Charlotte!: Almost free, $119, for a morning with me and I'm joined by various thought leaders in the afternoon. I'm doing this as a favor, not making a cent, but everyone is invited to come. You can register at the following link and spend time with me for a twentieth of the usual fees.
https://consultingsociety.com/may-31-2018-registration
Last Chance: Teleconference on Religion, May 10: No conversions expected, just my discussion of religion in society, its development and influence, and some historical perspective. All proceeds go to a local homeless shelter.
https://alanweiss.com/growth-experiences/alan-weiss-teleconference-religion