Last week, while in New York City, I broadcast my first-ever Facebook Live to talk about the release of my new book, Lifestorming, written with Marshall Goldsmith.
It's a very important book for people who seek to take control of their life, destiny, and legacy.
In today's world, people are constantly searching for happiness, to become the person they want to be, and for strategies to redesign their life, friends, behaviors, and beliefs.
Combined, Marshall and I have authored almost 100 books on human behavior, and Lifestorming is THE book that can change your life.
You'll learn why you do the things the way you do them, and how to do them even better and easier. You'll learn the six building blocks of character, how to challenge your belief system, how to develop a leadership mindset, and much more.
Most importantly, you'll learn how you can overcome the fear and guilt about success which sometimes plague many people.
For a limited time, pre-publication, when you purchase one, ten, or twenty-five copies of this book, you can immediately benefit from bonuses I've put together specifically to help you.
If you've ever wanted to jump on Skype or Zoom and have a private coaching call with me, you'll want to check these bonuses out!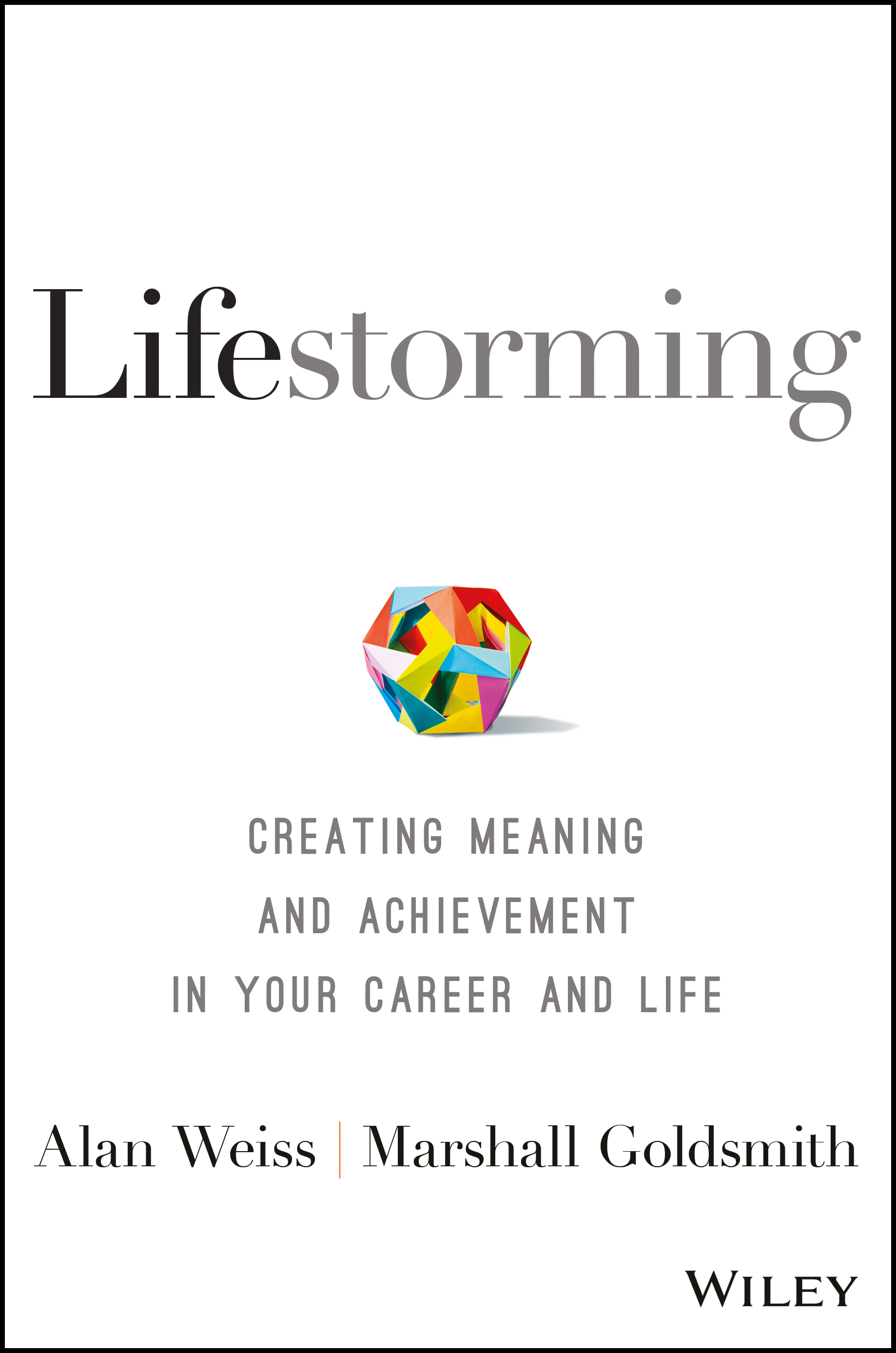 You can read all about the book, and this special offer that is available to you here -> http://alanweiss.com/lifestorming/