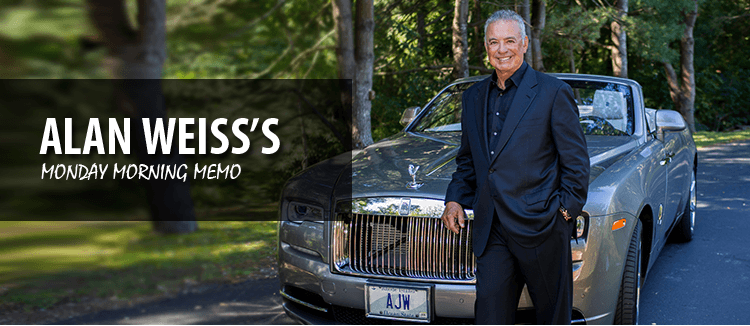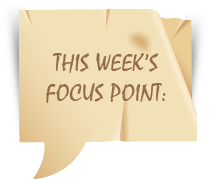 An author named Karl Ove Knausgaard once claimed, according to the New York Times, that he needed at least 300 pages to state even the simplest truth. It's been reported that Marcel Proust, in writing Remembrance of Things Past, often spent months on a single sentence, with long appendages attached to his hand-written pages.
I consider both of these habits to be learning disabilities.
Even before the age of instant communications, brevity and pith were highy admired. The Gettysburg Address was written on the back of an envelope and took a little more than two minutes to deliver (try it). Jefferson's "We hold these truths to be self-evident" are just eight words prefatory to the greatest document in the history of government. I refuse to accept "an hour's meeting" because there seems to be a Parkinsonian inevitability to fill up the hour when I can usually resolve the issue in five minutes.
Get to the point. It's invaluable. If you're asked a "yes or no" question, don't respond with a disquisition. This is Monday Morning Memo, not the Monday Morning tome.
By the way, I've never heard of Karl Ove Knausgaard, and I thought Proust's 3,000-page À la recherche du temps perdu, a turgid bore. Coincidence? I think not.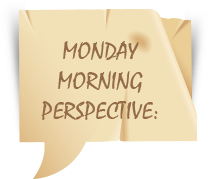 The secret of a good sermon is to have a good beginning and a good ending; and to have the two as close together as possible." — George Burns
New! Evergreen Client Relationships: Join the global sales strategy expert, Colleen Francis, and me, for 1.5 days of intense work on:
Finding and landing ideal clients which possess huge potential for you
Chalking up instant wins to gain credibility.
Making yourself invaluable with TRF (The Reliance Factor) so clients seek you out again and again
Expanding your influence to exponentially grow opportunities within each client unit and site.
Would you like to learn how to develop million dollar clients with which you work over many years? We have, and we'll show you how.
This is a limited attendance experience. AND, we're holding it across from the famous Bacon Bar in Miami! You can attend at a discount if you sign up in the next three weeks: https://www.alanweiss.com/growth-experiences/never-ending-value-evergreen-relationships-lifelong-business/
Million Dollar Consulting® Growth Access: I've changed the access fee to all of my work captured in text, audio, video, workshops, and electronic means to $2,500 for lifetime access (your lifetime, not mine!). Think of watching "In the Buyer's Office" just before you enter a buyer's office, or listening to "How to Ask for Referrals" just before you call for a referral! And we add to this treasure trove through the year. It's about $75,000 of experiences, workshops, products, and subscriptions. https://www.alanweiss.com/store/online-learning/alans-million-dollar-consulting-growth-access/
2018 Million Dollar Consulting® Convention: This is in Boston in April. Almost 60% of the Chicago participants signed up in advance to guarantee their seats. There's nothing else like this, 2.5 days of accelerated learning, great speakers, networking with global colleagues, and business growth. You can save 60% if you register this month: https://www.alanweiss.com/growth-experiences/million-dollar-consulting-convention-2018/
Master Class Reprise: A dozen people focused intensely on moving to a larger stage, creating far higher value and fees, migrating to advisory work for six figures, exerting extemporaneous influence, and much more. I've scheduled another, identical program for December 6-8, later this year: https://www.alanweiss.com/growth-experiences/the-master-class-workshop/ The fee includes lodging at Castle Hill in Newport, meals, and local transportation.