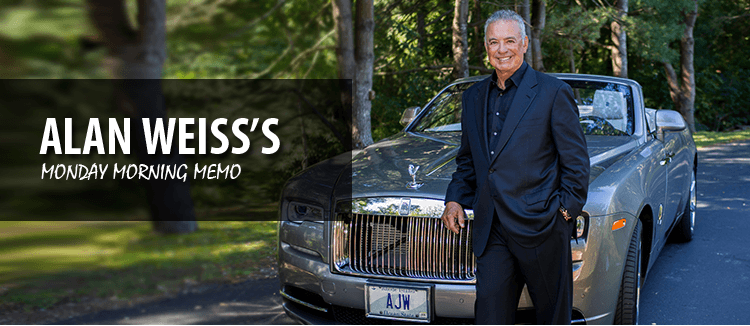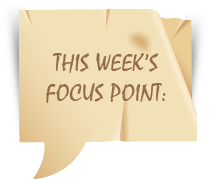 Some time ago, I returned to my seat on a plane and promptly spilled wine on the man next to me, who was wearing a gray business suit. I was horrified and hugely apologetic.
"Look," he said, "it's no big deal, I'm headed home, and I've done worse myself."
I realized at that moment that I had learned a lesson to retain and apply. Sure enough, months later, a woman knocked her drink onto me and turned red with embarrassment.
"Don't worry," I said, "these are jeans which I travel in because of things like this, and there are more where they came from!" She was very happy with that response.
We see things happen, appreciate experiences, but we don't instill them in our behaviors often enough. I walk out of a wonderful church service chatting amicably with parishioners who, a few minutes later, won't stop to allow me to merge with the outgoing traffic!
We hate to sit through phone menus yet we have voice mail ourselves that gives our "thought for the day," explains that we're in Kansas on an assignment, and takes two minutes before someone can leave a message for us.
We undergo experiences that can improve us every day, but we too seldom absorb them and instantiate them into useful improvement. For example, I've learned that when you've made your point, stop.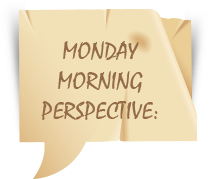 Experience is a hard teacher because she gives the test first, the lesson later.
—Vernon Law
How to Write, Publish, and Market A Truly Great Book for Your Business
Nov. 7, 11 am Eastern US time
Join me for 60-90 minutes (depending on questions) for a live teleconference that will be recorded and circulated to those who register. I've been asked by my clients to provide the following:
What kind of book is ideal for promoting my business (as opposed to trying to sell books, which is dumb)?
What is the seminal message to create?
How do I acquire business and referrals with the book?
Should I commercially publish or self-publish? (It depends, learn why.)
Why Amazon is unimportant unless you're buying tires for your car.
How to create business when people don't even read the book.
How to write it quickly.
Foreign rights, digital, and audible alternatives.
The fee is $200. I'll accept email questions in advance, and you get a week of email questions after the live broadcast.
Bonus offer: For $2,500, I'll help you create the outline and be available as you create the proposal for Q&A.
https://www.alanweiss.com/growth-experiences/write-publish-market
Alan's Riff
I'm inviting you to join me monthly in 2019 for Alan's Riff, a semi-improvisational hour with me during which I'll discuss combinations of the following:
• Current political and social trends and events
• The economy and financial options
• Business trends, interpretation, and predictions
• The current headlines
• The arts and entertainment
• Ideas and provocations that challenge you intellectually
I'll take any questions in advance and also during the calls via computer. Every call will be 60-90 minutes and recorded for your ongoing use.
My intent here is to enable you to:
• Become a well-rounded, informed, object of interest
• Understand how to view and dissect issues
• Develop as an engaging conversationalist
• Ask questions that you can't ask elsewhere
• Improve your sense of self by being better "educated"
• Take better advantage of opportunities around you
• Improve your critical thinking skills
• Stand out in a crowd
Fee: $1,200
Prior to Nov. 15: $950.
https://www.alanweiss.com/store/quick-pay
Million Dollar Consulting® Convention
The fee increases on October 16, tomorrow. You can still register at the existing fee here: