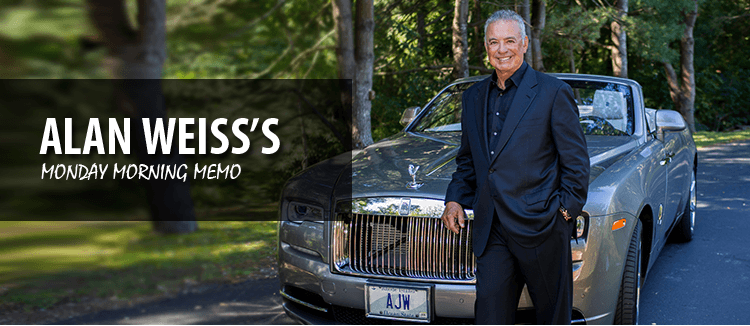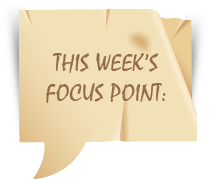 The sculptor Donatello was considered second only to Michelangelo in the Renaissance world. He created a copy of the latter's David for exhibit outside since the original was considered too precious to expose to the elements. And when you see Michelangelo's masterpiece in The Academy, you are stunned by the brilliance, which is exquisitely highlighted in the surroundings of more intimacy and better lighting.
The Mona Lisa, The Nightwatch, Guernica—any ageless work of art is defined by its framing. Your eye is directed and managed in a manner intended by the artist. Engagement rings are presented in special boxes, not generally handed over like a theater ticket. (I've always loathed the idea of a diamond hidden in a cupcake or a lobster.) Fine restaurants are known for their "presentations" of the food.
We DO judge books by their covers, or publishers wouldn't be spending so much money on jacket art. What kind of image, frame, or representation are you creating for your clients and colleagues? Where are you directing attention, and in what kind of setting? I wouldn't hire someone poorly groomed, or with a vocabulary that uses obscenities for adjectives, or who pushes their food onto their fork with their fingers.
Am I entranced and fascinated by the framing, or is my attention directed elsewhere?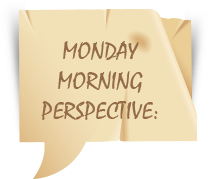 Forgiveness is a virtue of the brave. —Indira Gandhi
Million Dollar Consulting® Convention: Our third, annual event, featuring Jonah Berger, author of Invisible Influence, plus four general sessions, 21 concurrent sessions, networking reception and lunches, panel discussions, and a lot more! https://www.alanweiss.com/growth-experiences/million-dollar-consulting-convention/
Master Class: An advanced experience for accelerating business growth, reducing labor, and creating powerful branding. We're in Castle Hill Inn in June, a gorgeous property. Very limited participation with a group of high-flyers: https://www.alanweiss.com/growth-experiences/the-master-class-workshop/
Thought Leadership 2017: Our eighth annual event, featuring Harvard's Dan Gilbert, he of 15 million TED views, on happiness. We have four seats remaining for this 2.5-day event of discussion, challenge, and learning of the way to establishing and sustaining thought Leadership: https://www.alanweiss.com/growth-experiences/2016-thought-leadership-seventh-annual-conference/
Lifestorming: My new book written with Marshall Goldsmith about how to take control of your life, destiny, and legacy in a world trying to change you every day. Special bonus offers if you purchase now, pre-publication: https://www.alanweiss.com/lifestorming.