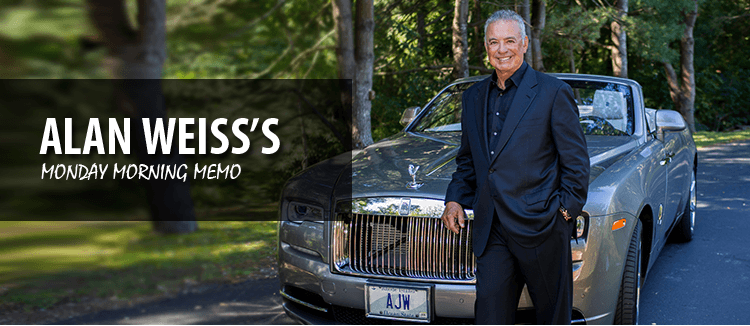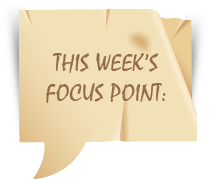 Film critic Pauline Kael, 40 years ago, actually said this: "I live in a rather special world. I only know one person who voted for Nixon. Where they are I don't know. They're outside my ken. But sometimes when I'm in a theater I can feel them." That is extraordinarily provincial. Yet it seems to me that today many people expect things to happen simply because "it's their time."
No matter what your political persuasion, I think the Democrats lost the election because they zealously just expected to win it—it was Clinton's "time." The Falcons lost the Super Bowl because they had a big lead at halftime, and expected to win—it was their turn. Disappointed executives who don't get the key promotion (as in GE where some are now leaving) assumed they were the next person "due." The Democrats again just lost a special election and are shocked—largely because they felt people "had to" vote for them in rebellion against Trump.
I've reached a success level that few people enjoy. I appreciate every second of it. But every second, ounce, scintilla, centimeter, and degree was earned by my work, talent, and resilience. I have never received a benefit, honor, piece of business, or amount of money because it was my "turn."
Confidence is knowing that if you work hard you may get your time in the sun. Arrogance is believing that your time has to come, no matter what. I've got news for you—it doesn't and it most likely won't.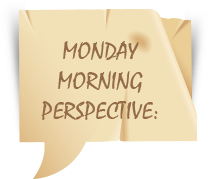 Be a yardstick of quality. Some people aren't used to an environment where excellence is expected.—Steve Jobs
Lifestorming, the Teleconference: Join me in July for an hour on my popular new book, co-authored with Marshall Goldsmith. It will be recorded and available for download, as well: https://www.alanweiss.com/growth-experiences/lifestorming-the-teleconference/
Thought Leadership 2017: Our eighth annual event, featuring Harvard's Dan Gilbert, he of 15 million TED views, on happiness. We have one seat remaining for this 2.5-day event of discussion, challenge, and learning of the way to establishing and sustaining thought leadership: https://www.alanweiss.com/growth-experiences/2016-thought-leadership-seventh-annual-conference/
Million Dollar Consulting® Growth Access: I've just changed the access fee to all of my work captured in text, audio, video, workshops, and electronic means to $2,500 for lifetime access (your lifetime, not mine!). Think of watching In the Buyer's Office just before you enter a buyer's office, or listening to How to Ask for Referrals just before you call for a referral! And we add to this treasure trove through the year. It's about $75,000 of experiences, workshops, products, and subscriptions. https://www.alanweiss.com/store/online-learning/alans-million-dollar-consulting-growth-access/
2018 Million Dollar Consulting® Convention: This is in Boston in April. Almost 60% of the Chicago participants signed up in advance to guarantee their seats two weeks ago. There's nothing else like this, 2.5 days of accelerated learning, great speakers, networking with global colleagues, and business growth. You can save 60% if you register this month: https://www.alanweiss.com/growth-experiences/million-dollar-consulting-convention-2018/
Master Class A Huge Success: Last week in Master Class, a dozen people focused intensely on moving to a larger stage, creating far higher value and fees, migrating to advisory work for six figures, exerting extemporaneous influence, and much more. I've scheduled another, identical program for December 6-8, later this year. It will be on my site in the next week, but you can register immediately with me at alan@summitconsulting.com and I'll take $1,000 off the price. The fee includes lodging at Castle Hill in Newport, meals, and local transportation.