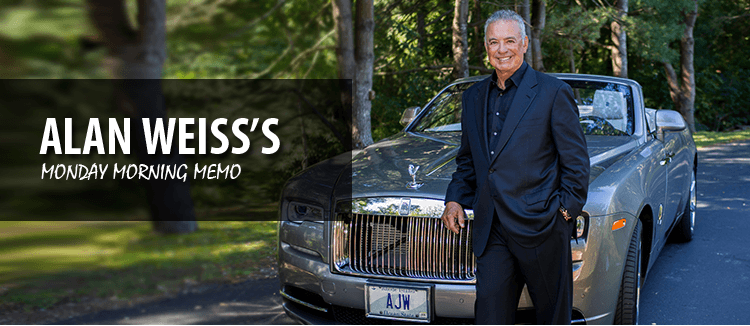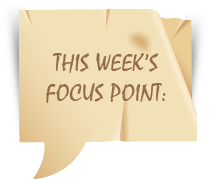 Dan Gilbert recently mentioned in a meeting that if you have a brain and a heart, you can't be anything but horrified and saddened by the tragic carnage in Las Vegas. It should also be noted that this year, as of today, 530 people have been murdered in Chicago alone.
I've noted before that while we're appalled at suicide, we seem to ignore people who throw their lives away by bit and piecemeal, a little every day. Similarly, we should be horrified by murders that occur one by one, on a daily basis.
Our sensitivity, our sense of outrage, shouldn't be guided by quantity, but rather by the quality of every life. We should be repelled by senseless violence no matter where it is, who carries it out, or how many people are affected. That takes a brain, and a heart—and the will.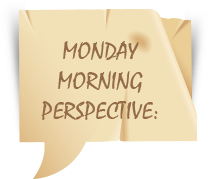 In this dangerous world that we live in, where hatred and violence and natural disasters sometimes collide to almost overwhelm us, we each can help in some way. —Marsha Blackburn
Spend two days with me in Carmel, CA: A focus on business growth in a great resort at a fantastic price with a small group of facinating people, Feb. 15-16. Write me for details: alan@summitconsulting.com.
New! Evergreen Client Relationships: Join the global sales strategy expert, Colleen Francis, and me, for 1.5 days of intense work on:
Finding and landing ideal clients which possess huge potential for you
Chalking up instant wins to gain credibility.
Making yourself invaluable with TRF (The Reliance Factor) so clients seek you out again and again
Expanding your influence to exponentially grow opportunities within each client unit and site.
Would you like to learn how to develop million dollar clients with which you work over many years? We have, and we'll show you how.
This is a limited attendance experience. AND, we're holding it across from the famous Bacon Bar in Miami! You can attend at a discount if you sign up in the next three weeks: https://www.alanweiss.com/growth-experiences/never-ending-value-evergreen-relationships-lifelong-business/
2018 Million Dollar Consulting® Convention: This is in Boston in April. Almost 60% of the Chicago participants signed up in advance to guarantee their seats. There's nothing else like this, 2.5 days of accelerated learning, great speakers, networking with global colleagues, and business growth. You can save 60% if you register this month: https://www.alanweiss.com/growth-experiences/million-dollar-consulting-convention-2018/
Master Class Reprise: A dozen people focused intensely on moving to a larger stage, creating far higher value and fees, migrating to advisory work for six figures, exerting extemporaneous influence, and much more. I've scheduled another, identical program for December 6-8, later this year: https://www.alanweiss.com/growth-experiences/the-master-class-workshop/ The fee includes lodging at Castle Hill in Newport, meals, and local transportation.