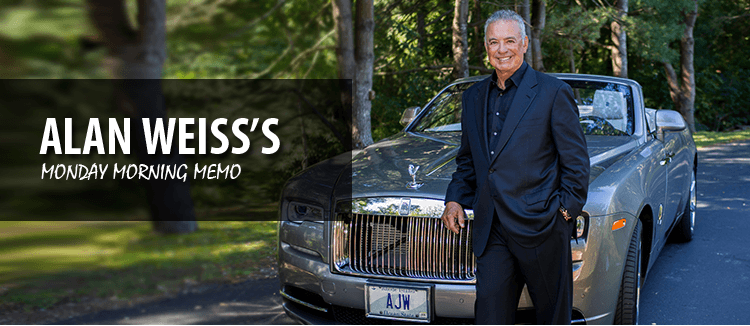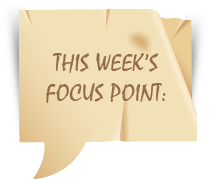 Some of you have heard my story of having to fly coach from Tel Aviv to New York for 11 hours because El Al pilots staged a (frequent) walkout, with me arriving nearly comatose. A couple of days ago, we flew from LA to Fiji for 11 hours in business class (first wasn't offered) and I slept for six hours, arriving in good shape.
"Million Dollar Consulting" is a metaphor. You don't have to make a million to be happy or successful. Real wealth is discretionary time, and money is merely fuel. But we do deserve to be happy, and I've found that it's far easier to make others happy when you're happy and to help others when you've helped yourself.
Whatever you choose to engage in or pursue, you have a right to happiness. I don't insist on people judging success by flying first class or buying expensive cars or staying in the best hotels. After all, I've always pointed out TIAABB: there is always a bigger boat. But the pursuit of comfort is not a crime, not shameful. To avail yourself of what society can ethically and legally offer is a personal choice.
To shun and avoid comfort because someone else doesn't have it or, worse, you think you don't deserve it, is martyrdom. And I'll quote humorist George Ade on that: "Don't pity the martyrs, they love the work."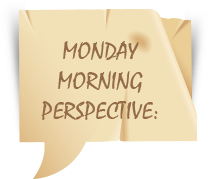 I've accepted that we've all got crap to deal with and problems that we're fighting not to be defined by. At the end of the day, we all want the same stuff: fulfillment, love, support, comfort, and a hot-air balloon with laser guns attached to it. The most important thing is that we appreciate the crazy ride we're on. —American comedian Zach Anner
New! Evergreen Client Relationships: Join the global sales strategy expert, Colleen Francis, and me, for 1.5 days of intense work on:
Finding and landing ideal clients which possess huge potential for you
Chalking up instant wins to gain credibility.
Making yourself invaluable with TRF (The Reliance Factor) so clients seek you out again and again
Expanding your influence to exponentially grow opportunities within each client unit and site.
Would you like to learn how to develop million dollar clients with which you work over many years? We have, and we'll show you how.
This is a limited attendance experience. AND, we're holding it across from the famous Bacon Bar in Miami! You can attend at a discount if you sign up in the next three weeks: https://www.alanweiss.com/growth-experiences/never-ending-value-evergreen-relationships-lifelong-business/
Shameless Promotion Meets Social Media Strategy: Global social media strategist Lisa Larter and I will help you create dynamic, inexpensive, effective approaches to promoting your business in both corporate and retail environments. How good is Lisa? She handles all my technology and internet strategy, and I was a social media cynic! Come and listen to the converted in Naples, Florida: https://www.alanweiss.com/growth-experiences/shameless-meets-social/
2018 Million Dollar Consulting® Convention: This is in Boston in April. Almost 60% of the Chicago participants signed up in advance to guarantee their seats. There's nothing else like this, 2.5 days of accelerated learning, great speakers, networking with global colleagues, and business growth. You can save 60% if you register this month: https://www.alanweiss.com/growth-experiences/million-dollar-consulting-convention-2018/
2018 Livestream Series: My 2017 livestreaming was so successful globally that I've launched 20 for next year, 10 in my Genesis of the Sale Series, and 10 in my Exponential Growth Series. You can engage in Q&A in real time and/or watch the recordings of packed content in 60-minute segments. There's a huge discount for all 20 which results in unique learning at low investment. https://www.alanweiss.com/growth-experiences/livestream-experiences-2018/