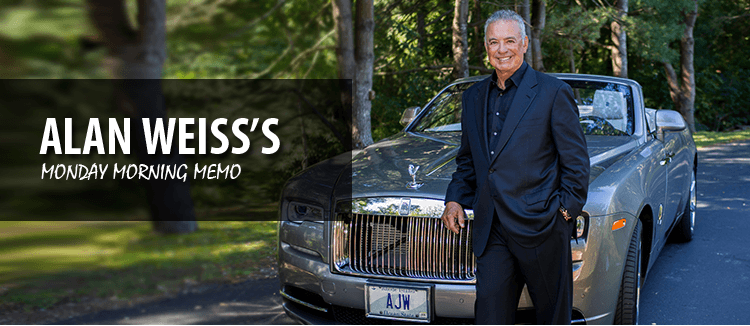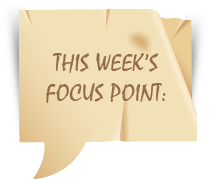 From my balcony at The Breakers in West Palm Beach, Florida, I was watching the sun rise at about 7:40 when I noticed, far below, a worker drive a tractor onto the beach to begin clearing it of the prior night's wave deposits. He didn't get more than 20 yards before he stopped.
He jumped out of the cab and walked several feet to a piece of litter which his machinery couldn't have reached. He picked it up, walked back and deposited it in the litter collector, and drove on.
It's not what people do when they're being watched that's important, it's what they do when they're not being watched. In an age of ferocious customer interaction, cameras everywhere, and far too many supervisors, there is nothing so powerful for high performance as people simply doing what's expected of them in terms of results. This guy's job was not to drive a tractor, it was to clear the beach, and that's how he acted.
Most flight attendants are terrific, but some aren't. We're told they are "primarily here for your safety" but, in fact, 99% of their job is service. While I'm happy that they could theoretically quickly evacuate a plane, that doesn't excuse them from failing to serve drinks, being polite to passengers, and assisting in finding luggage space.
We've all heard the stereotypical, motivational-speech story of one person laying bricks and the other building a cathedral. It's a pleasant story (the first time you hear it). But here's the reality: We went to a restaurant last night we infrequently visit, and when I asked the hostess if there were seats at the bar—which was right behind her—she said she didn't know. She never bothered to turn around. Yet at a restaurant down the block where we go weekly for the seafood, the bartender has my martini on the bar waiting for me when he sees me parking outside.
Cheers!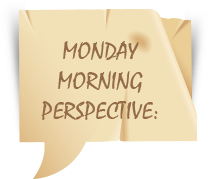 One person's embarrassment is another person's accountability.
—Tom Price
How to Write, Publish, and Market A Truly Great Book for Your Business
Nov. 7, 11 am Eastern US time
Join me for 60-90 minutes (depending on questions) for a live teleconference that will be recorded and circulated to those who register. I've been asked by my clients to provide the following:
What kind of book is ideal for promoting my business (as opposed to trying to sell books, which is dumb)?
What is the seminal message to create?
How do I acquire business and referrals with the book?
Should I commercially publish or self-publish? (It depends, learn why.)
Why Amazon is unimportant unless you're buying tires for your car.
How to create business when people don't even read the book.
How to write it quickly.
Foreign rights, digital, and audible alternatives.
The fee is $200. I'll accept email questions in advance, and you get a week of email questions after the live broadcast.
Bonus offer: For $2,500, I'll help you create the outline and be available as you create the proposal for Q&A.
https://www.alanweiss.com/growth-experiences/write-publish-market
Alan's Riff
I'm inviting you to join me monthly in 2019 for Alan's Riff, a semi-improvisational hour with me during which I'll discuss combinations of the following:
• Current political and social trends and events
• The economy and financial options
• Business trends, interpretation, and predictions
• The current headlines
• The arts and entertainment
• Ideas and provocations that challenge you intellectually
I'll take any questions in advance and also during the calls via computer. Every call will be 60-90 minutes and recorded for your ongoing use.
My intent here is to enable you to:
• Become a well-rounded, informed, object of interest
• Understand how to view and dissect issues
• Develop as an engaging conversationalist
• Ask questions that you can't ask elsewhere
• Improve your sense of self by being better "educated"
• Take better advantage of opportunities around you
• Improve your critical thinking skills
• Stand out in a crowd
Fee: $1,200
Prior to Nov. 15: $950.